Award Winners
---
2018/19 Ambassador for Children
John Guadagno, President IBEW Local 25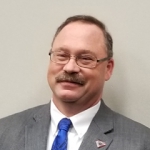 John Guadagno began his electrification career with Local 25 International Brotherhood of Electrical Workers in 1983. He was elected to the Examining Board, Executive Board and appointed Treasurer in 2006. From 2006 he served as Business
Representative/Organizer/Employment Manager for Local 25 until he was elected President in June 2014. John was also elected as Delegate to the International Office Convention of IBEW in 2011 and 2016.
Born in Brooklyn in 1962, John moved to St. James in 1966 and attended Smithtown East High School. He graduated with a four-year Electrical Technology Degree from SCCC. He also completed NJATC Train the Trainer Program from the University of Tennessee.
John has been active in his community as an Assistance Scout Master for Boy Scouts of America Troop 7 in St. James and has volunteered his time in a number of community projects throughout Long Island.
John is also an active member of The Crime Victims Center, dba Parents for Megan's Law board of directors, where he and IBEW Local 25 members have graciously volunteered their time and talent to support children and families in Suffolk County.
John and his wife, Anne, live in St. James and have four children: Lisa, married to Scott; Adam, married to Kristen; Kimberly and Michael. They also have two grandchildren, Abigail and Dylan.